Silvies Valley Ranch Announces New Key Addition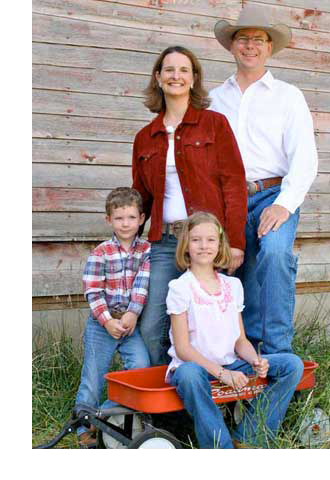 We are very happy to extend a warm western welcome to Colby Marshall who has joined our ranch family as Vice President responsible for Livestock and Guest Services.
Colby and his family moved to the Silvies Valley Ranch in December and he began taking on his new responsibilities at the first of the year. Colby has deep roots in eastern Oregon, growing up on the Broken Circle Ranch located twenty-seven miles southwest of Burns, Oregon. Colby graduated from Burns High School and Oregon State University. He worked for United States Congressman Greg Walden for over ten years, starting out in the central Oregon field office and eventually becoming the Deputy Chief-of-Staff. Over a decade Colby helped direct Representative Walden's team on natural resource and energy policies that affect ranching, helping thousands of people every year.
Colby's wife Shelley also adds her own ranching experiences to our team, having grown up in a Umatilla County ranching family. Shelley graduated from Pendleton High School and Eastern Oregon University with a degree in early childhood education. For the last hundred years her family has been actively involved in the Pendleton Round-Up and Happy Canyon Show, rolls which she and her family carry on today. Last year Shelley worked for the Harney County Early Childhood program in Burns.
Colby and Shelley have two great kids, ten-year-old daughter Hadley and seven-year-old son Wyatt. Both are great with animals and are look forward to calving and kidding season starting in March.
Welcome Colby, Shelley, Hadley and Wyatt! We are so glad you and your family have joined our family here at Silvies Valley Ranch!